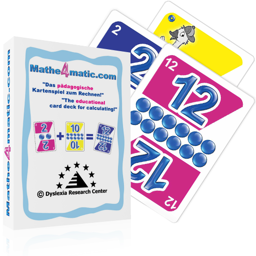 This innovative new card game helps children with numeracy problems.


The concept behind it is amazingly simple: counting with cards.
Produced by
the renowned Viennese playing card firm 'Piatnik'
, the cards use fun games to help in the learning of figures, quantities and basic arithmetic. The deck is made up of four sets of colored cards numbered from 1 to 12, and also four Jokers which can represent the four basic arithmetical symbols.